Course Fee Refunds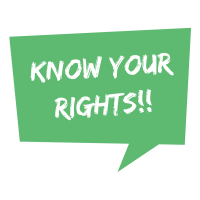 Under Ireland's immigration regulations, all education providers (English language schools and third level institutions) that sell courses to non-EEA students are required to show their refunds policy on their website. Students have the right to a refund of their course fees if they are unsuccessful in

applying for a visa to come to Ireland to study

.
It is important to check your education provider's refund policy before you pay for a course and to save copies of emails for your records. In particular, you should check if there is an administration fee for a refund.
When will a request for a refund be refused?
Typically, an education provider's policy will say that there can be no refund of fees once a course has begun. Some refund policies are quite fair, others are not and this may be a reason to think carefully about paying for a course. Many education providers reserve the right to withhold a refund if a visa has been refused due to submission of false documents.
Where can you find an education provider's refund policy?
This will be available on the international student page of the college website. This is a requirement of the Irish Naturalisation and Immigration Service (INIS):
All education providers must have a clearly stated and understandable refunds policy available on the international student page of the college website. A refund policy must also be provided by the education provider to students as part of their acceptance to study at the school or college.
Rejected Visa Applications and Course Fee Refunds
Students who provide proof that they were refused a visa to come to Ireland (i.e. a letter from the Embassy of Ireland) are entitled have their fees refunded. An education provider's refunds policy must explain how it will deal with cases of visa refusal, including how long it will take to process the refund (ISD guidelines say that a maximum of 20 working days is permitted for courses on the list of eligible courses). An education provider may apply a deduction from the refund as an administrative fee, but only if this is stated in the policy.
The immigration service requires that education providers keep student fees in a protected account until a visa decision has been made. This is a direct result of cases highlighted by ICOS. It is very important that students speak out about problems obtaining a refund to which they are entitled.
What can you do if you have problems?
ISD say that education providers that do not have a policy in place or who do not comply with the terms of their stated policy in the event of visa refusal may be suspended from the visa list.
If you have problems with a college connected to its refund policy, contact us with the following information:
The name of the school or college

A copy of the refund policy you were provided with (if you were provided with one) and/or the weblink for the college's refund policy

Copies of all emails/Facebook messages/text messages related to your booking

Copies of all emails/Facebook messages/text messages related to your request for a refund

A copy of any refund form you have submitted

A summary why you believe you are entitled to a refund under the college's policy (if it is for a reason other than visa refusal)
Please remember, we will need you to give us as much evidence as possible if we are to take up a case on your behalf.
---
Supported by the Department of Education and Skills