Scams and Fraud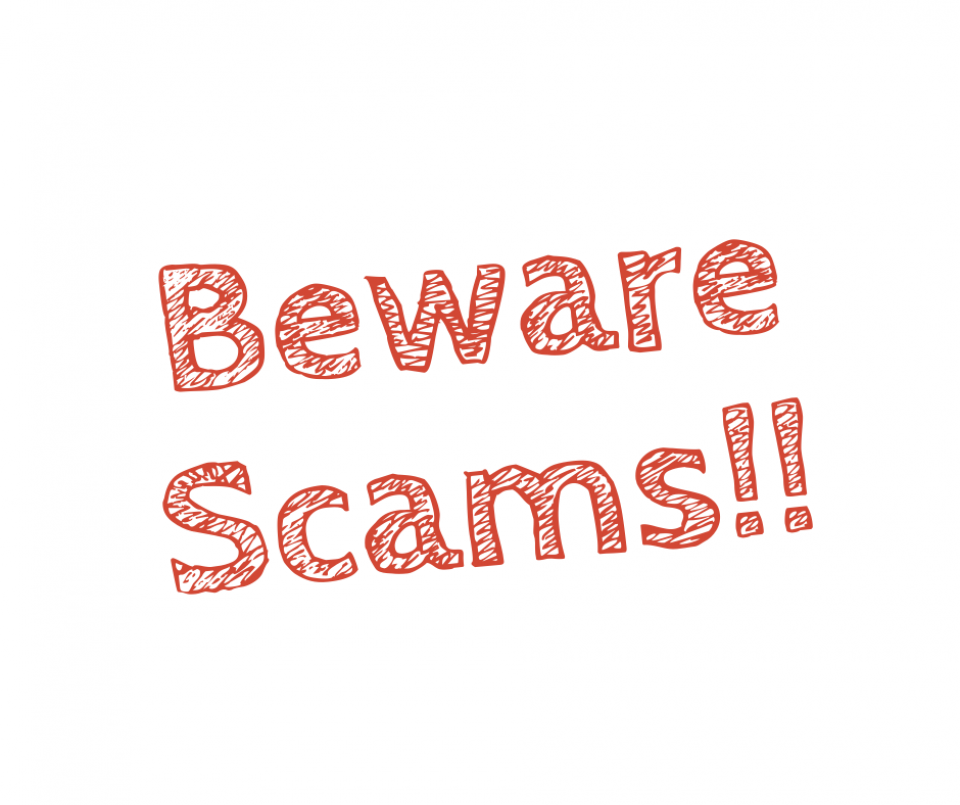 This section contains a lot of useful information that will help you to recognise when someone is trying to commit fraud or "scam" you.
If you think you've been targeted, please speak to your International Office at your college, or contact your local Garda station to report it. You can also contact ICOS.
Some criminals specifically target international students, telephoning them and pretending to be from a legitimate organisation, such as the Irish Naturalisation and Immigration Service (INIS), the Garda National Immigration Bureau (GNIB), an education agent or even the embassy of their home country based in Ireland. They demand money, calling it a "processing fee" or an "administrative fee" for a non-existent problem, and claim that if you do not pay them quickly, there will be serious consequences, such as deportation or cancellation of your visa.
Common features of fraudulent calls
The caller may appear to be genuine because they have some limited information about you, including your passport number, your telephone number, your email address and/or your name.

The caller may give you their name and telephone number in an attempt to convince you they are genuine.

The caller ID number often appears to be the genuine phone number of the organisation the caller claims to be calling from.

They may say that there is a serious problem with your immigration status, and that you need to pay a fine, an administration fee or send a payment for some other reason.

Most commonly, payment is demanded to be made using Western Union as soon as possible, supposedly to prevent further action or investigation by INIS or GNIB.

The caller will usually speak very dramatically or urgently to encourage you to panic. This is a typical technique used by fraudsters to pressure you to make a payment before you can consult with your college.
The main thing to remember is that no official state service or institution will ever ask for payment over the phone or via services such as Western Union. If anyone ever asks for payment over the phone, always ask someone in your college, for example in the International Office, for advice.
What to do if you receive a call (or email/message) you suspect may be a scam
Do not panic.

Do not give any personal information, and do not give confirmation that the information that they have about you is correct.

Never make a payment over the phone, and do not arrange to make another form of payment.

Immediately end the call and contact your college International Office for advice, or contact ICOS.

Contact your local Garda station to report the fraud, even if you do not make a payment or if you are not 100% sure that the call was attempting fraud. It is also a good idea to contact the organisation that the caller was claiming to work for so that they can warn other service users.
Examples of fraudulent calls reported to ICOS
Here are just some examples of fraud that have been reported to ICOS recently, and many of them are ongoing. These examples are not comprehensive – always be vigilant against different forms of fraud.
Fraudulent offer letters were sent via email by fraudsters using an INIS logo and also an application form/certificate claiming to be from the Department of Business, Enterprise and Innovation in an effort to solicit fees from prospective candidates. These offer letters appeared legitimate and included application forms to be filled out by prospective candidates. This was an attempt to get personal information and to obtain monies by fraudulent means. Prospective candidates were instructed by these fraudsters to pay them processing and administration fees.

Students were contacted by telephone by an individual claiming to be from INIS. The caller said that the student was the subject of a Deportation Order from authorities in their home country and faced deportation that same day unless an administration payment was paid immediately into an account in their home country. The caller ID number that displayed was a real INIS number, so the call appears legitimate. INIS have said: "INIS does not and will not contact applicants by telephone in relation to any such payments to accounts abroad. INIS does not under any circumstances request payment for its services over the telephone. Furthermore, any persons facing deportation from the State will have been involved in a detailed process and would be notified in writing by registered post in advance of any planned deportation."

Students from India, as well as other nationals of India living in Ireland, have been contacted by an individual claiming to be from the Embassy of India in Dublin. Similar to the previous example, the caller claimed that the student faced immediate deportation unless a fee is paid immediately. The Embassy of India in Dublin has confirmed that they never may telephone calls asking for deposits or the transfer of money.
Rental Accommodation Scams
In many parts of Ireland, particularly in cities like Dublin and Cork, the number of students needing accommodation has been growing, but the number of available accommodation units has not increased at the same rate. This means that international students who have not secured campus accommodation face extra challenges to find suitable accommodation. It is important to be aware that every year there are reports of scams on students seeking accommodation - e.g. taking payment online for accommodation that is not for rent.
The Competition and Consumer Protection Commission (CCPC) has some good advice on how to identify rental accommodation scams. Here are some common examples of scams that the CCPC have identified:
The scammer copies listings of genuine house and apartment rentals and advertises them with a different email address and phone number. They will usually claim they're out of the country or make some other excuse as to why they can't show you the home. They may send you photos and even a set of fake keys in exchange for rental payment. This delays you finding out that you have been scammed.

Another scam to watch out for is when the scammer actually does rent a home. They then advertise it as being available for rent and shows potential tenants around the house while they live there. They then collect the deposit along with the first month's rent and disappear with your money.

A rental may seem to go fine right up until the point where you move in. After viewing a property and paying a deposit, when you turn up at the property to move in you may find the keys don't work. The scammer who showed you the property is nowhere to be found and is not contactable.

You have been communicating with the scammer by email and they ask you to pay the deposit directly into a bank account. Then they ask you to forward the transaction receipt along with a form of personal ID. Your money is then stolen and your ID is used for fraudulent activity.
You can also consult Scamwatch – an initiative of housing charity, Threshold, the Union of Students in Ireland, and property website, Daft.ie. This also provides great advice on how to avoid becoming a victim of rental accommodation scams.