Accommodation Guide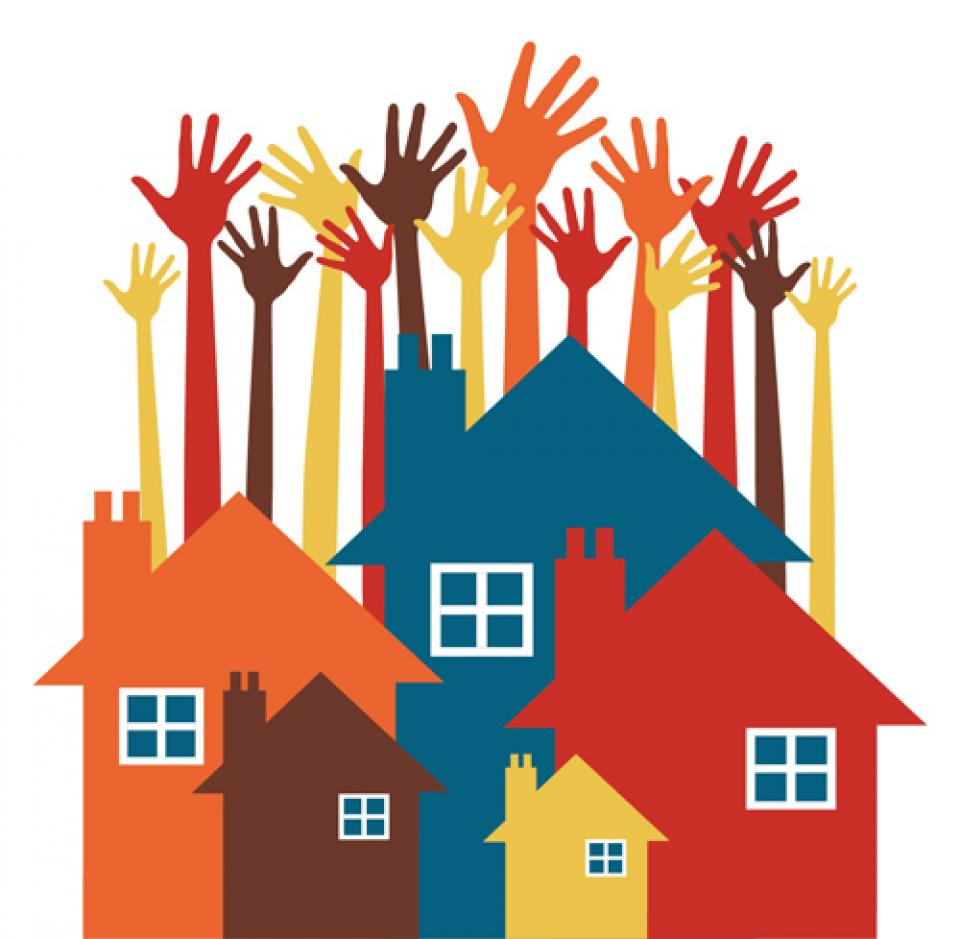 You will have a range of options to choose from when you are looking for accommodation, with varying costs attached.
The four main types of student accommodation in Ireland: campus accommodation, long-term student hostel, accommodation with a family (digs/homestay) and private rented accommodation.
Accommodation Options
On campus accommodation is always in demand and can be expensive. It is generally organised as apartments of 4 to 8 students, with a private bedroom and a shared kitchen, living room and bathroom. Rent must normally be paid at the start of each semester, rather than on a monthly basis. An advance security deposit is also required, and refunded when you leave.
Utilities such as heating are usually extra, although some student residences include heat and electricity in their initial charge and deduct payment for usage in excess of the average allowed for from the security deposit. It is important to check specific arrangements with your college.
This can be a good option for students who are unable to secure a room in on-campus accommodation, as they provide many of the same services, accommodate students only, and they are usually located close to college campuses. The colleges themselves sometimes have arrangements with these providers, and may place you directly in this type of accommodation if you apply for on-campus accommodation but there is not enough room for every applicant.
The downside of this type of accommodation is that it is often more expensive. In particular, many private off-campus student apartments built in recent years offer "luxury" accommodation, and rents can be up to €10,000 for a 9-month lease.
There is limited availability for this option, but it can be quite flexible. You stay in a hostel with other students, and your monthly rent provides for use of a communal living area and kitchen, along with a bedroom. Breakfast and sometimes dinner will be included in the rent, as are utility bills.
You can live as a paying guest in an Irish home, where you have your own room with space to study, but share the house with the family. This is sometimes a popular option with students attending English language schools, especially for short courses, but is also an arrangement that works well for many further and higher education students.
In Ireland, accommodation with a family is commonly known as living in "digs"; in other countries it may be better known as "homestay". Normally, morning and evening meals will be provided but you will need to buy your own midday meal on campus or elsewhere. There are no extra charges for heat, light etc., and some of your laundry will be done.
The options here include renting a bedsit, a flat/apartment, or sharing a house. It is usually cheaper to share accommodation with others.
A bed-sit is a a single room unit with basic cooking facilities (a mini-kitchen area), a bed and some additional furniture. Toilet and bathroom facilities are generally shared with the other occupants of the building, though there may be a self-contained shower.
A flat or apartment will offer a kitchen and living room (possibly combined), a bathroom, and one or more bedrooms. Again, quality and cost varies. A compact one bedroom unit may cost more than a bed-sit, while a three bedroom flat/apartment will cost substantially more.
A house or apartment share with other people can be the cheapest, as bills are divided among more people. Sharing a room can reduce costs even further, and has become increasingly common due to the accommodation crisis.
In all cases, rents are usually payable monthly and in advance. At the beginning of a letting period you pay a deposit of one month's rent, which will be refunded when you leave (provided you have not caused any damage to the premises). The normal length of a lease is 9 or 12 months, and it can be difficult to find anything shorter. If you break a lease without notice, or if you do not adhere to the terms of the lease, you will lose your deposit.
Advice for renting off-campus
Start searching early. International students who need to get familiar with a city should allow as much time as they possibly can.
.
Make full use of any accommodation support offered by your school, college or student union
 
Always fully check out the area(s) you are considering renting in, on foot as well as online. If there are people in the city you know and trust, ask them for recommendations for where to look.
 
Research public transport connections between where you will study and where you might live.
 
Make sure you know how much time you will need to commit to travelling and what it will cost.
 
Do not rush and simply take the first place available, even if you feel under pressure.
 
Insist on viewing premises and testing keys before handing over any deposit or rent money. Always beware of scams. Check this advice on keeping safe.
Beware Scams!
There is huge demand for student accommodation and it is now more challenging than ever to find somewhere to live. It is important to be aware that every year there are reports of scams on students seeking accommodation - e.g. taking payment online for accommodation that is not for rent.
The Competition and Consumer Protection Commission has some good advice on how to identify rental accommodation scams.
Daft.ie also provides advice on how to avoid becoming a victim of rental accommodation scams.
For more information on scams and fraud, visit our Scams and Fraud page.
Finding Accommodation
You should always first ask your school or college for help finding accommodation. It is always better if you arrive well in advance of the start of your course. Allow as much time as possible to organise accommodation. You might consider booking a period in a hostel to have a base from which to start your search.
There are also a number of websites that you can access to find apartments, house shares and "digs" (a room in a family home), for example:
Most students will rent a room in an apartment or house where others are already living. For those who are nervous about the prospect of moving in with strangers, sites likes Roomigo and EasyRoommate aim to help you find like-minded housemates.
FAQs
It is important to budget for the additional costs, apart from rent, that you will need to pay with each type of accommodation.
Living with a family may offer the lowest rent and include utility costs and some meals, but you will need to budget for buying additional shopping.
If you decide to rent in a private accommodation, you may be required to pay for some or all of the following:
Deposits and connection charges for electricity and/or gas may have to be paid. There is also the option of setting up a direct debit from your bank account, from which the bill total will automatically be deducted each month. The deposit cost varies from €150 upwards and is refundable, or offset against your bill.
You may have to supply your own bedding and maybe a few kitchen items, allow about €150.
A TV licence costs €160 a year for a colour television and is a legal requirement for any household with a TV equipment.
Cost of heat and light: €40-€140 a month, depending on the type of accommodation, the number of people sharing and the amount consumed.
If you are moving into an already occupied house, some of these costs will have been covered and you may not have to pay such a large sum.
You will need to agree a payment method with your landlord.
He/she may want you set up a monthly Standing Order with your bank. This is a good, secure method of payment which means that the rent will be paid from your bank account directly into the property owner's bank account each month when it is due. You will need the owner to provide you with the name of his/her bank and account number, and go to your bank to set up payment by Standing Order. This can be done at the branch in which your account has been set up or by Internet banking.
Even without setting up a regular standing order, you will still be able to make your landlord an online payee and manually activate a payment each time the rent is due.
If you are required to pay in cash, you should always make sure to obtain a signed receipt or an entry in your rent book for each payment.
There are limited options for insurance provision for a student's possessions in shared accommodation. The following company may be able to provide cover: Cover 4 Students.
---