Transport Services in Ireland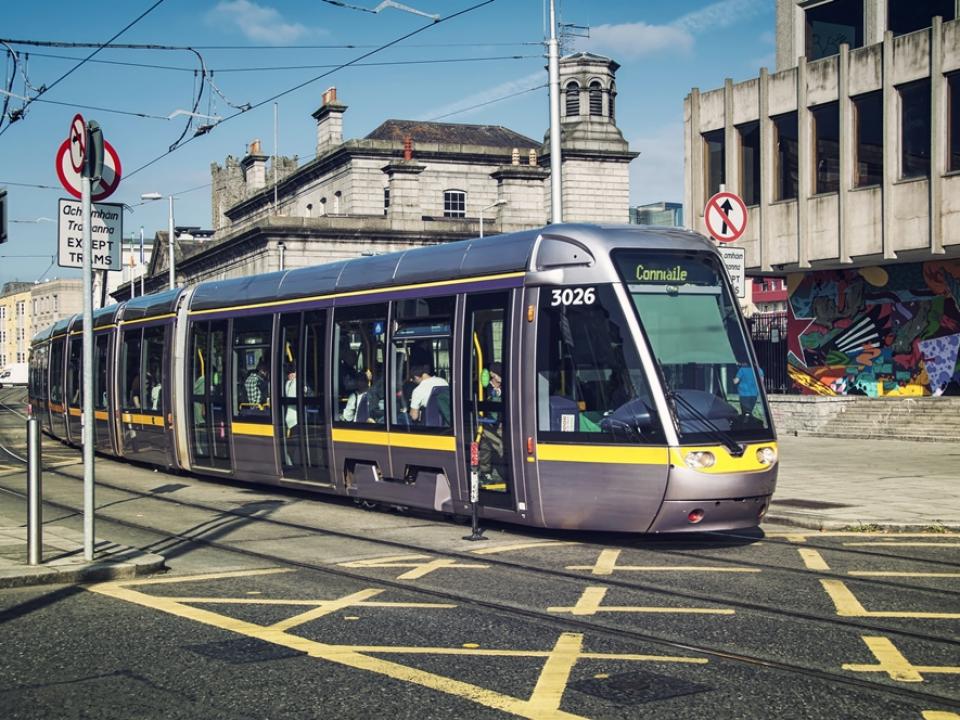 In this section you will find useful information on some of the transport services that are available in different cities around Ireland, as well as services providing transport between these cities.
There may be other services available locally at different colleges, so please check with your college or student union for more information.
Rail / Tram Services
Iarnród Éireann / Irish Rail is the only company providing rail services in the Republic of Ireland. There are two main stations in Dublin providing train services to the rest of the country. Connolly Station serves Belfast, Rosslare Harbour (for ferry services) and Sligo. Heuston Station serves all other cities including Cork, Limerick, Galway and Waterford. Train services are usually quicker than bus services, especially on longer journeys. There are also Commuter Rail Services operating from Connolly Station to Drogheda, Arklow, and Maynooth and from Heuston Station to Kildare. While these services are not electrified and can be rather slow, they serve most stations en route and provide a good alternative to buses. For more, visit www.irishrail.ie.
Dublin Area Rapid Transit (DART) is a local train system serving 27 stations along the coast of Dublin, running from Howth in the north to Bray and Greystones in the south, it is an efficient way to travel on Dublin's east side.
The LUAS is a Dublin-area tram service which operates two lines. The Green Line connects Brides Glen to Broombridge via Dublin City Centre, and the Red Line connects Tallaght and Saggart to The Point and stops at both Heuston and Connolly train stations. Tickets bought for a journey starting on one line and finishing on the other are valid for the whole journey. Trams run frequently, especially at peak times, from 5.30am to 12.30am day. For more, visit www.luas.ie.
Student Leap Card
Full-time students can purchase a Student Leap Card, which gives access to discounted ticketing valid on most transport services, including DART and Commuter Rail, LUAS, Dublin Bus, Wexford Bus, City Direct, Swords Express, Matthews' Coaches and Bus Eireann services.
A Student Leap Card is also accepted to avail of discounted student fares from Irish Rail.
Taxis
Taxis are available throughout Ireland. However, they are expensive and you should ask what the price is likely to be before travelling in the taxi. Before your journey begins, there is a basic charge of €3.80 between the hours of 8am - 8pm and €4.20 between the hours of 8pm - 8am, as well as all day on Sundays and on public holidays. The rest of the journey is metered based on the distance travelled or, in slow moving traffic, the time taken. There is also a booking fee of €2 if you order a taxi online or by phone rather than hailing one on the street. Taxi prices are usually not negotiable. For more information, visit www.transportforireland.ie/taxi.
---