Cost of Living for Students in Ireland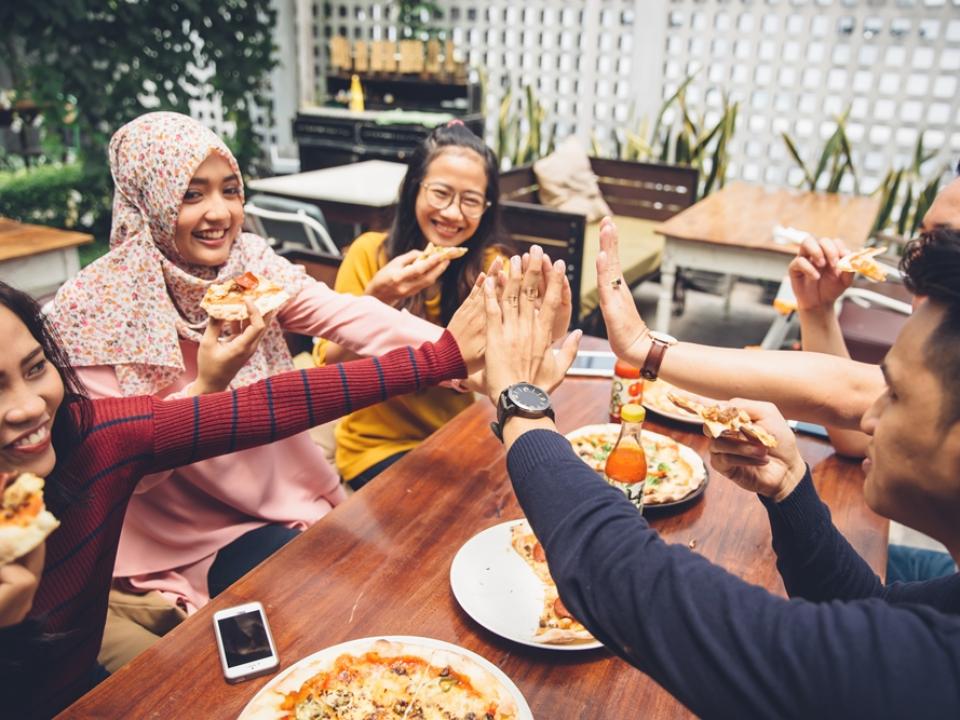 The cost of living for a student in Ireland can vary depending on what part of the country you live in, what type of accommodation you choose, your transport options for travelling to and from classes, as well as a range of other factors.
Here you will find information on the costs of living and tips on how to keep costs down.
Cost of Living Guides
Every year, estimates are published which give an indication of how much it costs to live as a student for one academic year (nine months) in Ireland.
Recent figures have ranged between €10,000 and €20,000 per year, largely depending on where you are in Ireland and the type of accommodation chosen.
These estimates include rent, electricity, food, books, laundry and medicine, as well as travel passes and social expenses, but exclude tuition fees.
Rents and prices for goods and services are generally cheaper for students living outside of Dublin.
When moving to Ireland for study, you should make sure to budget for one-off start-up costs, such as buying kitchen items, bedding, mobile phone, etc. - and also for any international travel you plan during the year.
Here are some guides produced by a selection of Irish universities in different parts of Ireland:
FAQs
Rent will likely be one of your most significant expenses. The amount could be as little as €400 per month for a shared room, or up to €850+ for a private room in a shared apartment. On-campus accommodation is in high demand and is priced at the higher end of this range. Rooms in private student accommodation complexes can cost in excess of €1000 per month.
For more information, visit our Accommodation Guide.
For food, including some meals bought on campus or in cheaper restaurants, you will probably spend between €70 and €100 each week.
Public transport can be expensive in Ireland compared to other European cities. For example, a 30-day bus ticket in Dublin can cost as much as €160. However, there are many options that are much cheaper, and costs vary depending on the mode of transport used. For more information, see Transport and Travel under How To Make Your Budget Go Further below.
See the Entertainment section below for information about things you can do, and some tips on how to save money when socialising.
How To Make Your Budget Go Further
TOP TIP: Always ask if there is a student discount!
Some shops and restaurants will offer discounts upon production of your college student card, and it is always worth asking if there is a discount for students. If you buy an International Student Identity Card (ISIC), it can be used more widely and you will receive a list of places which offer reductions for students, both in Ireland and abroad.
Most discounts are offered for entertainment or student-oriented leisure, but also for some music stores and book shops. Clubs and bars often run student nights - usually midweek like most events with student discounts. Cinema and theatre tickets are usually on sale to students at a reduced rate, and further savings can be made by opting for preview performances, matinees and early screenings.
Claim Tax Back
Non-EU/Non-EEA visitors to Ireland may be entitled to tax-free shopping on some goods being taken home, especially those purchased through department stores, provided they have been purchased within the final two months of the stay. Refunds can be obtained via the Cashback system at the airport before leaving Ireland. The scheme requires that you get a form stamped by a participating merchant at the time of purchase. This should then be kept safe until the day of your departure.
Further information on tax-free shopping is available at most department stores or from Global Blue.
---