A Guide to English Language Schools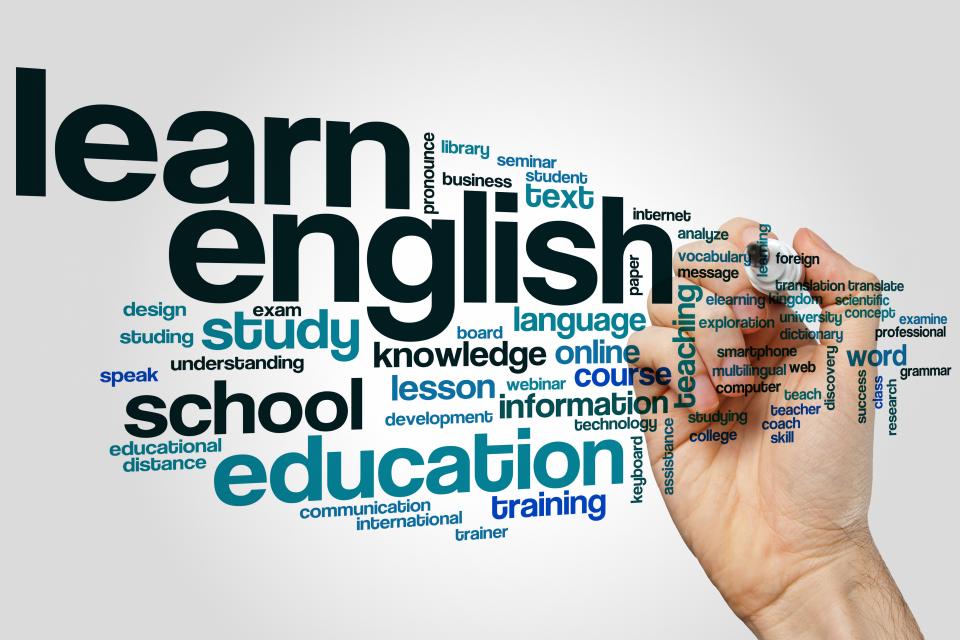 With so many English schools offering courses, it can be difficult to decide which one to choose. While there are many factors to consider, ICOS has provided some key points to take into account when choosing an English school.
Choosing an English Language School
Do your research and choose a school with a good reputation. Look at the comments on Facebook and Google Reviews to see what are people saying.

If you are a citizen of a country not in the European Economic Area (EEA), you will need to attend a school that is listed on the Interim List of Eligible Programmes (

ILEP)

.

Schools that are not registered on this list cannot sell courses to non-EEA citizens

. The ILEP is an immigration requirement and does not guarantee the quality of schools.

Find out what sort of

Learner Protection

the school has.

Price is often related to quality, so the cheapest course may not be the best one.

Read the terms & conditions of the school, such as the refund and attendance policy.*

Always get a receipt and a breakdown of the cost of your course. Do not pay for a course in cash; if the school insists on cash payment, you should report them to the immigration services.

Make sure that whatever agreement you make with the school is in writing – e.g. If you ask to take holidays before your course starts, and the administration agree to this, ask them to confirm it in writing. This will avoid any misunderstandings or disagreements later on.
*NOTE: This is very important as each school has its own policies in relation to refunds and attendance. Some schools are stricter than others about attendance and refunds. 
Courses Eligible for Student Visas
EU/EEA citizens have no restrictions in choosing courses and are eligible to study English language, further education and higher education programmes, as well as a range of professional qualifications.
Non-EEA citizens who require a study visa are limited to courses recognised on the ILEP.
It is important to ensure that you choose a course with a reputable provider and which has secure learner protection.
The official list of visa-eligible courses for non-EEA students is known as the ILEP.

The ILEP is a spreadsheet compiled by the Irish Naturalisation and Immigration Service (INIS) that lists over 5,000 courses and is updated every 3 months.

The ILEP is not a quality assurance; it is confirmation that an English school or college has met certain immigration requirements and can offer courses to non-EEA students.

If you require an immigration permission to study in Ireland, it is important to check that the school you are interested in is on the ILEP. If the school is not on the list, you will not get a student visa.

You can check if a school is on the ILEP by looking at their website, by emailing the school or by checking the ILEP list.

The current version of the ILEP is available for download here.
To access the ILEP you will need a spreadsheet program such as Microsoft Excel.

English language courses are mainly at the bottom of the list.

Courses are organised by reference code, not alphabetically by school. The ILEP is organised in a set of columns, e.g. Column C displays the name of the college or school, while Column H displays the name of the course.

Remember that the way a name is written on the list might not exactly match the name you know a course or college by (check for any abbreviation the college uses and the main words in the full name).

Remember that the ILEP is a list of courses eligible for visas. If an English school is not on the list then it does not qualify.

If you see a school that is not registered on the ILEP advertising English courses to non-EEA students, please contact us.
Learner Protection
Learner Protection, sometimes called Protection for Enrolled Learners (PEL) or Protection for Learners, provides security for students and their course fees in the unlikely event that their school or college closes. In order to sell courses to students from outside the European Economic Area (EEA), education providers must have Learner Protection. This is an Irish Immigration requirement. Learn more
Exam Requirements
Under regulations that took effect from January 20, 2016, all courses for non-EEA nationals holding student visas must finish with an exam that meets immigration requirements. Non-EEA students will need to commit to the exam when they start the course. All enrolled students must be registered with the awarding body when they start the course.
The rules list several different exam providers that are acceptable, including TIE, ETAPP, Cambridge, IELTS, Pearson, and Integrated Skills in English. A specific list of exams and minimum scores is set out on pages 6-7 of the new regulations. 
If a school expects a student to pay a separate examination fee, it should be clearly notified in the contract at the time of booking so that a student can expect to pay this at a later time.
If extra payment for an exam fee was not part of the terms and conditions at the time a course was booked, a school will not have a legal basis to insist on payment later. However, you should remember that the immigration service expects non-EEA students to sit an exam, and being able to show you have done this will be important if you wish to renew your permission to stay in Ireland.
The regulations say that a student and their school could face consequences if the student doesn't do an exam, so we expect schools to be strict in making sure arrangements are in place for a student to sit an appropriate exam. The wording of the regulations strongly suggests that (i) a school must publish a policy about entering students for exams on its website, and (ii) a school will be required to make sure that students are registered, and not leave this up to individual students. This may mean that students who book for an IELTS exam will still be expected to sit the school's end of course exam as well.
The regulations for non-EEA students say that a course must 'conclude' in an English exam. Schools will probably interpret this to mean it has to be scheduled close to the end of teaching, but the regulations are not precise on this point. If a school is willing to allow some flexibility in timing, it is likely to want to be certain that an exam date has been booked before a student completes their course.
If you do not do an exam, you could be refused permission to renew your Irish Residence Permit (IRP) card for another English course.
Attendance

Requirements
The Irish immigration service (INIS) expects students to be able to show a minimum of 85% attendance if they are applying to renew their immigration permission. Only the immigration service can make a decision on whether a student will be permitted to renew with a lower attendance figure.
Absenteeism and Expulsion
INIS makes clear that schools recruiting non-EEA students should make them aware of the 85% attendance requirements. Schools must also have a written absenteeism and expulsion policy which:
is fair

is notified to the student before they enrol

is explained in a language they can understand

includes a series of steps and warnings before any expulsion

includes a right to appeal.
Different schools have different policies, and some language schools are stricter than others. Schools should make sure that all students know about minimum attendance requirements and the absenteeism and expulsion policy when they book a course. For example, it should form a clear part of terms and conditions on an application form, and students should receive a copy of the document.
Expulsion should be a last resort and students should have plenty of chance to improve attendance after written warnings.
If a school has followed its policy and given a number of written warnings, it can expel a student for low attendance. A student should be informed in writing, informed of their right to appeal, and given information about how to appeal. What counts as "low" attendance will depend on the school's policy.
No. Whether or not an expulsion is justified will depend on circumstances, a school's expulsion policy and a student's contract with the school. There is no immigration service requirement that students be expelled below a particular attendance figure.
INIS says: "The most important element in addressing non-attendance is that it be communicated without delay to the Immigration authorities (GNIB and INIS)."
INIS say there are two reasons why a school should write to immigration:
If a student has missed 25% of classes, or more, in the first six weeks

If a student's attendance is so low that it could not reach 85% by the end of the course - even if they went to every remaining class. (For example, if a student's attendance is below 70% half way through the course, he or she cannot reach 85% overall, even with 100% attendance for the rest of the course).
If a student cannot reach 85% attendance, INIS say they must be "informed [by the school] that they do not meet the attendance requirements and this fact will be communicated to the GNIB and INIS."
INIS make clear that the 85% attendance figure is over the length of the course rather than on a per week or per month basis, and that "a certain amount of leeway is permissible for the student in line with the above guidelines."
Letters from a school to the immigration authorities may mean that a student who applies to renew their GNIB card is turned down or given only a short-term renewal to improve attendance. However, this is an immigration service decision, not a school decision.
First, carefully check the expulsion policy of your school and the agreement/contract you made with them when you booked. Did you agree to a minimum attendance in your contract? Has the school followed its policy correctly, with several clear written warnings and the chance to improve your attendance? Did you get the right to appeal?
If you require advice from ICOS, you should contact us with as much information as possible and attaching:
the expulsion policy of the school

any contract or agreement you made when you booked

copies of any warning letters and other correspondence.
---