Visas & Immigration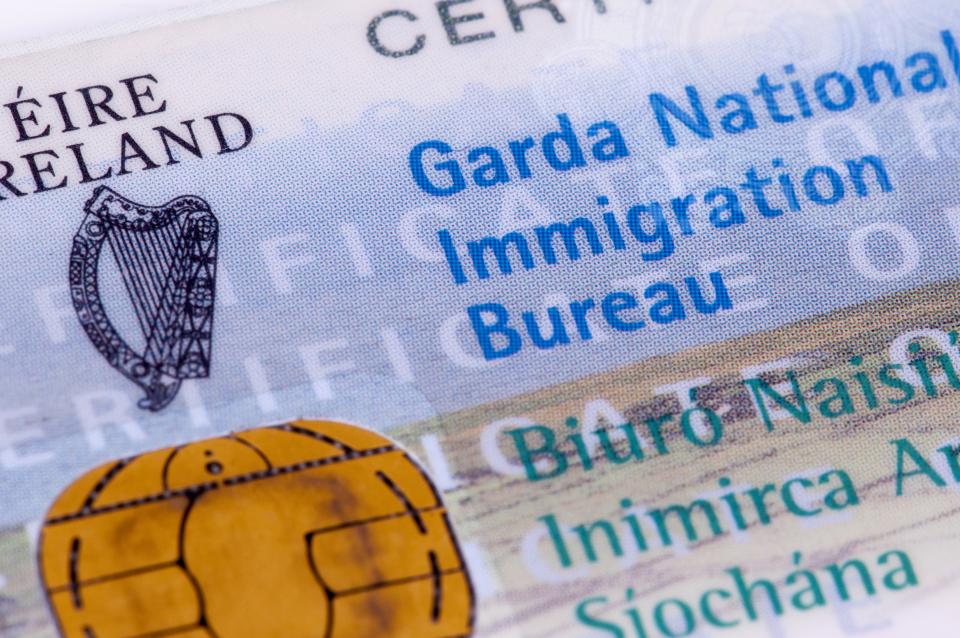 If you are thinking about coming to Ireland to study, you will need to know if you require a Student Visa or not. You will also need to know if you require an Entry Visa in order to travel to Ireland. 
If you are from a country which is part of

the European Union (EU) or  the European Economic Area (EEA) & Switzerland,

you do not need a visa to travel to Ireland.

If you are from a country which is not part of the EU, EEA & Switzerland, then you will need to check if you need a visa

 before travelling to Ireland. 

If you need a visa, you must apply for an Entry Visa before travelling to Ireland. You must register with immigration after you arrive to Ireland to be issued with your Student Visa.
If you do not need a visa to travel to Ireland, then you do not need an Entry Visa. However, you will need to register with immigration after you arrive to Ireland to be issued with your Student Visa.
Travelling to Ireland
You must

apply online for your student visa

before you come to Ireland.

Supporting information

from the Irish Naturalisation and Immigration Service (INIS) is available in several languages.

When you complete the online application form, you will be given a unique reference number which can be used to track your application. You will also receive a summary of the supporting documentation required, the fee payable, and where it should be submitted to (often the nearest Irish Embassy or Consulate).
If you have already paid for your course, you should bring your acceptance letter from your school, college or university and show this at immigration at your point of entry in Ireland.

If you have not pre-booked a course, make sure that you tell the immigration officer that you are coming to Ireland as a student so that you receive the correct immigration permission stamp in your passport.
(Important: it is not possible to change to student status if you receive a tourist immigration stamp on arrival).
You will also need to register with immigration authorities soon after arrival in Ireland if staying for more than 90 days (or before the date on your passport stamp, if earlier). Continue reading for further details.
Documents to support your visa application
You should refer to the full INIS guidelines relevant to your type of study and any information provided when you apply online.
Here is a summary of some of the key requirements:
A letter of acceptance from an eligible college or university confirming that you have been accepted on a full-time course of study (at least 15 hours per week).

Evidence that full fees have been paid (although it is not currently expected that you pay more than EUR 6,000 before visa approval).

Evidence that you have sufficient funds to support yourself while studying in Ireland. As a student, you will not be allowed to access State funds, and the Irish government requires that you be able to show that you, or your sponsor, have immediate access to at least EUR 7,000 - the estimated cost of living in Ireland for a student for one academic year - for each year of your course.
Evidence of private medical insurance. Learn more

A passport valid for at least 6 months after the completion of your course.
FAQs
The inclusion of incorrect documents

Using false documents, which will also likely exclude you from further visa applications for 5 years. In addition, it may not be possible to recover any college fees paid if a visa is refused due to false documents.

When applying for your student entry visa, you will need to show that you have sufficient funds to cover the entire period of your course, without having to rely on income from a part-time job.
The immigration officer who deals with you on arrival can refuse you entry if they are not satisfied with your paperwork or your answers to their questions.

Be sure to bring all of the documents you have received from your school or university (e.g. acceptance letter, insurance cover, accommodation details, etc) so that you can show a complete record to the immigration officer.
On approval, you will get a temporary immigration permission stamped into your passport.
One of the reasons to take care in choosing your course is because there are immigration restrictions on changing course/college. A change is not normally permitted during the first year of study and a student would need to show exceptional circumstances to receive permission to do so. Also, students are not permitted to move to a course which is a lower level on the National Framework of Qualifications (NFQ).
Student Holidays
The Irish immigration service operates standardised holiday periods during which non-EEA students with a Stamp 2 permission can work full-time, rather than standard part-time hours. These apply for all types of course - from English language to PhD.
The two periods of the year allowed for full time work reflect the traditional summer and winter college holidays for academic programmes. These are currently defined as:
Summer: 1st June to 30th September (4 months)
Winter: 15th December to 15th January (1 month)
Full-time work means up to 40 hours per week. At all other times, a limit of 20 working hours per week applies. These are maximum weekly figures rather than average figures.
Note: There is no longer any role for holiday letters from colleges in relation to documenting student work entitlements
Students do not have a right to take holidays from college to work at these times if classes are normally scheduled during the dates specified. However, a student on a flexible programme, such as an English language course, may be able to negotiate a timetable to include additional holidays when booking the course.
Under immigration regulations, total holidays can never exceed one third of the period since the start of a course. A request to vary college holidays should always be made in writing (e.g. email). The written agreement of the college is required, and any such arrangements should be part of the study timetable issued to a student to register with the immigration service at the start of the course.
English Language Students
Advice from the immigration service makes clear that non-EEA students can only take holidays during an English course if the dates are part of their agreed timetable. This means that a student who would like to take a short holiday during their course should first get agreement in writing when they book their course.
Students should be aware that there is no requirement for English language schools to allow such holiday requests at the time of booking, and some may not have the flexibility to do so.
---