Registering with the Immigration Services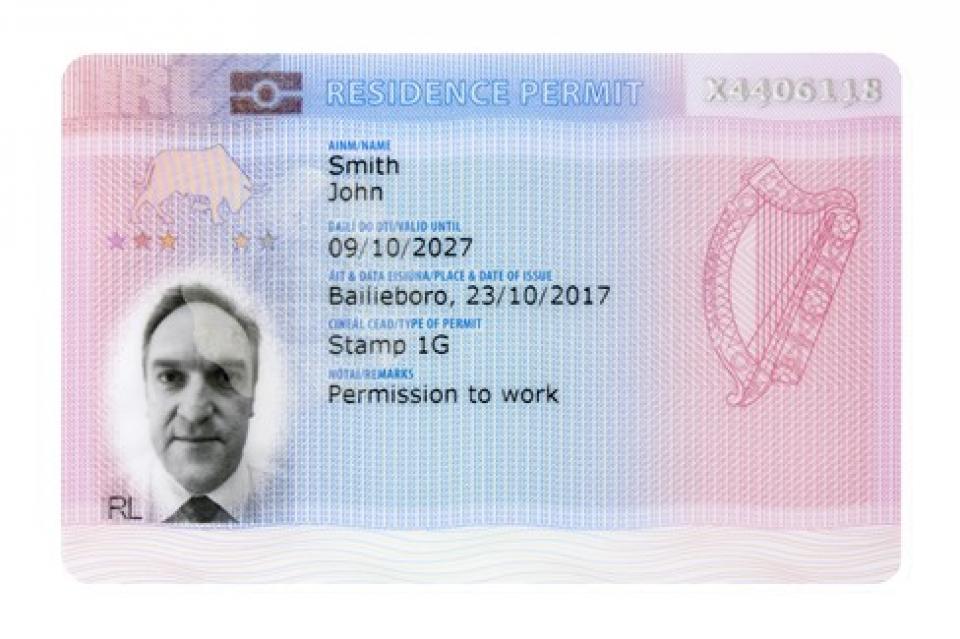 If you are not an EU/EEA/Swiss national and will be staying in Ireland to study for more than 90 days, you will need to register with the Irish immigration services.
Immigration services in Ireland are managed by two government bodies – the Immigration Service Delivery (ISD) and the Garda National Immigration Bureau (GNIB).
DUBLIN
If you are living in Dublin you will register with the Immigration Service Delivery (ISD) at Burgh Quay. To register you will need to make an appointment online at burghquayregistrationoffice.inis.gov.ie.
For general immigration registration queries contact immigrationsupport@justice.ie.
Appointment times are made available at 10:00am and 14:30pm only. This means you should only try to book an appointment at this specific times.
It is recommended that you try to book your appointment in advance of your arrival in Ireland. On the day of your appointment, you will go to ISD's office on Burgh Quay, Dublin 2.
OUTSIDE OF DUBLIN
If you are living outside of Dublin, you will register with your local Garda National Immigration Bureau (GNIB).
To register as a student and

be issued with an Irish Residency Permit card, you will need to bring the following documentation:
Your passport.


 

An acceptance letter from your school / college confirming that you are a registered student and that you have paid your course fees.


 

Your student ID card, if applicable - a university or large college will provide you with one when you register as a full-time student; smaller schools and colleges may not issue student cards.


 

Your

medical insurance policy.
 
Proof of finances if you did not require a visa to come to Ireland. Acceptable proofs include: an Irish bank statement showing that you have €

3,000 or more in your bank account (or

€500 per month for stays of less than 6 months); a foreign bank statement in your name showing access to equivalent funds; a pre-paid credit or debit card with a verification of the amount in credit. For more information, see ISD's guidance notice.
 
A

€

300 fee is also required. You must pay for this with a visa or debit card. Cash is not accepted.
Once you have registered, your IRP card will be posted to you within 10-15 working days. IRP cards are issued for different lengths of time depending on the type of course being studied.


 

If you are studying at a higher education institution (a college or university), you will normally receive a 12 month visa.


 
If you are studying at an English language school, you will receive an 8 month visa.
FAQs
Under Irish immigration law, non-EEA citizens may only study in Ireland for a maximum period of 7 years. Periods of time previously spent in Ireland studying courses count toward this 7-year time limit.
The process is similar to original registration, except that proof of finances is not normally required.

The fee for renewal is €300.

For those in English schools and private higher education colleges, the renewal period will be determined after a check on your course attendance, which your college is required to record. If your college records show that you have less than 85% attendance, you may only be granted a 3-month extension on your visa, with a further extension possible if your attendance rate improves. This will again incur the renewal fee of 

€300

. Should your attendance be significantly lower than 85%, if you have been expelled, or (for those in private higher education colleges) you are required to repeat a full academic year, you will not be permitted to renew.

For those in public universities and institutes of technology, an attendance rate is not always recorded, but you will be expected to have passed the academic year. If your grades are such that your higher education institution requires you to repeat the full academic year, you will not be permitted to renew.
Health Insurance
Under EU/EEA regulations, students from other EEA states who are attending a course of study in Ireland are entitled to medical services in the public health system and are not required to have health/medical insurance. However, some conditions may apply. Learn more about health insurance in Ireland
The Irish immigration service requires that all non-EEA students have at least a basic policy covering emergency medical expenses, and proof of insurance is required at the time of registration with immigration authorities.
For short-term students and newly arrived first year students, travel insurance may suffice in some circumstances. You may obtain private medical insurance in your home country provided that it is in English, valid in Ireland, and meets the requirements of the Irish immigration services.  
Medical insurance meeting minimum immigration service requirements is likely to be available through your college in Ireland. Many have a group medical insurance scheme in place. There is, however, no requirement for you to obtain medical insurance through your host institution, rather than another provider, and no college should make purchase of their medical policy compulsory.
---