Higher Education Courses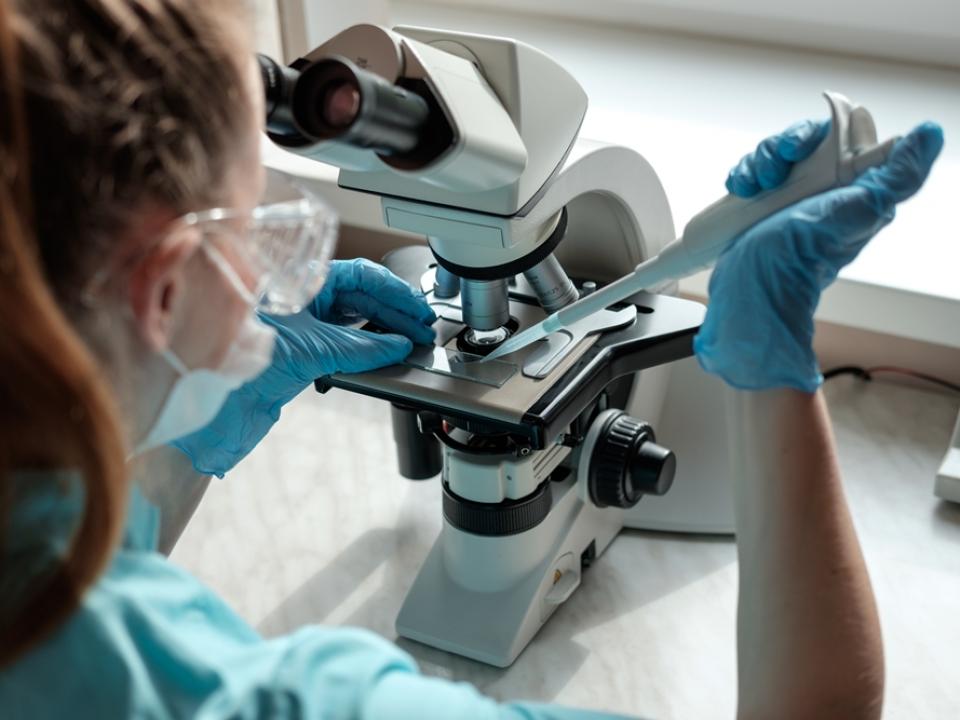 Ireland has 9 universities, 11 institutes of technology, and several other public and private higher education institutions (HEIs), many of which are members of ICOS.
Here you will find advice on how to choose the HEI that is right for you, information on fees and grants, and other guidance to higher level courses in Ireland.
Choosing a College or University
There are many different factors to be considered when choosing what and where to study in Ireland. These may include the cost of the tuition fees, living expenses, the location, the course curriculum, and the college's reputation and accreditation. However, here are some important factors to consider that you may not have thought of:
Is the course on the Interim List of Eligible Courses (ILEP)?
If you are from a country outside of the European Economic Area (EEA), your course of study must be listed on the ILEP; otherwise, immigration authorities will refuse to issue you a student visa. Check the list of EEA countries.
 
What is the college's policy in relation to the refunding of deposits and course fees?
Unfortunately, sometimes students who wish to study in Ireland are refused a visa, sometimes courses are cancelled, and sometimes colleges close. It is important to know the college's policy on refunding deposits and course fees already paid in these circumstances.
 
Does the college offer secure learner protection?
All colleges are required to offer secure learner protection.
Fees & Grants
Ireland currently operates a system of free undergraduate fees for EU nationals who meet certain criteria. Those with official refugee status and EEA/Swiss nationals with long-term residency in the EU may also qualify. The free fees scheme does not apply to any postgraduate courses. Courses in Northern Ireland and in private colleges in the Republic of Ireland are also excluded. Find out more.
Where free fees do not apply, students must pay either the EU or non-EU rate. Since this can be determined by residence as well as nationality, non-EU nationals may qualify for the EU fee rate in some circumstances.
According to the Irish Department of Education, you will be considered an EU student for fee purposes if you are an EU national (i.e. if you hold an EU Passport or Birth Certificate) who is not eligible for free fees (see above) and if you have been living in the EU as a tax resident for at least 3 of the 5 years immediately preceding your entry to the course.
Non-EU/EEA/Swiss Nationals who have been tax resident in the EU are also eligible for EU fees if they have been living in the EU for at least 3 of the 5 years preceding the course. Residency for the purpose of education is excluded. If you enter a course as a non-EU student this will be your status for the duration of the course.
As third level institutions have different policies regarding fee rates, you should contact the colleges you are interested in studying at for further details.
Please note that, even if you qualify under the Free Fees Initiative, a "student contribution" of €3000 will still apply, although some grants may be available (see below).
More information can be found on the Citizens Information website. You will also find more information on the Higher Education Authority website, including a list of eligible institutions.
No. Qualification through residency is not applied. Persons falling into the following categories must be treated in the same way as Irish nationals for fee purposes when undertaking Post-Leaving Certificate courses in Colleges of Further Education:
EU nationals and their spouses
those with refugee status in Ireland
persons (including their dependent spouse and children) who have been granted leave to remain in the state on humanitarian grounds
the parent of a child born in Ireland who has been granted 'leave to remain' (this right is not extended to siblings of the Irish-born child)
asylum applicants covered by the Government decision of 26 July, 1999 (i.e. those eligible to seek work).
All other categories of student must pay the full economic fee.
Ireland operates a centralised student grants scheme for higher education. You should visit susi.ie where you can check if you meet eligibility criteria and make an online application.
More information can be found on the Citizens Information website.
Scholarships and Funding
ICOS does not provide scholarship funding or specialist advice on applying for scholarships.
However, Education in Ireland provides a guide to scholarships and other possible funding opportunities for international students.
As Ireland is a member of several international exchange scholarship schemes, you can also contact the Department of Education in your home country to ask if there are any scholarships for which you might be eligible to apply.
Some Irish universities and Institutes of Technology offer a limited number of partial scholarship schemes. Usually you can only apply for such scholarships after the university/institute has offered you a place. You should contact the International Office at an institution directly for more information about this possibility.
The Government of Ireland provides scholarships to support its established development partnerships through Irish Aid. ICOS plays a role in managing these programmes on behalf of Ireland's Department of Foreign Affairs, but is not a funding body itself.
Irish Aid Fellowships are targeted only at countries in which Ireland has established development cooperation programmes and are not open to applicants from other countries. Find out more.
Erasmus+
The Erasmus+ Programme is a European funding programme established in 1987 offering university students the opportunity to study or do an internship in another country for a period of at least 2 months and up to 12 months per cycle of studies. Erasmus+ now offers opportunities beyond Europe's borders as well.
Successful applicants for the exchange programme receive a study grant toward the costs and do not pay fees at their chosen insitution.
Courses undertaken in Ireland are recognised within the student's final degree award under the European Credit Transfer System (ECTS).
Institutions in 31 countries participate in the programme and there are variations in the applications process between them. You should contact your college's International Office for advice.
Erasmus can also support students who want to spend periods on work placement in Ireland.
Get more information from the European Commission and the Erasmus Student Network.
Ploteus - the Portal on Learning Opportunities throughout the European Space - takes a wider view and provides a range of information about studying and working in another EU country.
English Language Requirements
Except for students coming to study an English language course, non-EEA nationals must meet minimum English language requirements to be eligible for a student immigration permission.
Immigration regulations state that: "you must show that you have the capacity to fully partake in your chosen course through the medium of English and satisfy the Visa Officer in this regard. It is recommended that all applicants, regardless of nationality or educational background, undertake the International English Language Testing System (IELTS) English language test, and provide original certificate with your visa application." Certain other tests of academic English are also acceptable.
To be accepted by ISD, any certificate must have been issued within 2 years of the expected start date of the course. IMPORTANT: If the English language requirement for a course is higher than the minimum specified for visa purposes, evidence of meeting the college's requirements must be provided.
Colleges and universities have specific language requirements for admission, though these may vary from one course to another. If the requirement for a course is not fully clear from the website, you should contact the International Office or Admissions Office at the institution to check this information for the particular course you are interested in.
The most widely recognised language exam in Ireland is the IELTS (International English Language Testing System).
Other commonly recognised exams are:
Test of English as a Foreign Language (TOEFL)
Cambridge English Language Assessments (CELA) - formerly Cambridge ESOL
Pearson Test of English (PTE) Academic
English Test for Academic and Professional Purposes (ETAPP)
Student Services
Universities and colleges provide differing ranges of services depending on the size of the institution. To find some of the most common services available on Irish campuses, see our Student Services page.
Students with Disabilities
The universities and some of the other higher education institutions have Access Officers. While the main universities and institutes of technology provide some level of additional facilities for students with a specified disability, Irish daily life could not yet be considered to be fully accessible and open to all people with disabilities. The National Disability Authority (NDA) works to address this.
The Erasmus+ programme, in which higher education institutions in the EEA and Turkey participate, supports the mobility of European students, and there are particular efforts to include students with disabilities. A good starting point for disabled students considering an exchange programme is The Link Network website, and particularly the section Studying Abroad Without Limits.
---